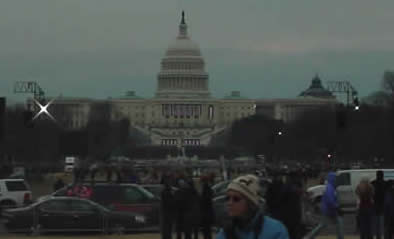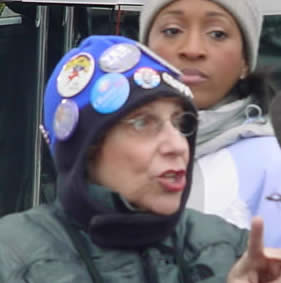 What is this event that you speak of?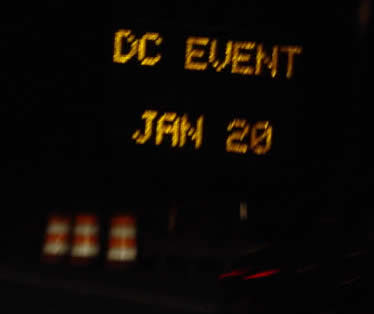 Of course flags were everywhere.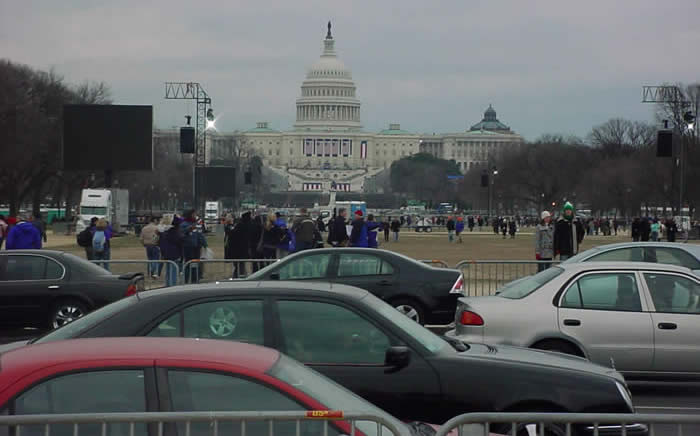 H

ere are some images of our visit to the site of the inauguration and related festivities. The enthusiasm is palpable. Crowds are milling around in anticipation. MSNBC is creating a media circus.

We parked near Chinatown.

There was quite a military and police presence - kind of ominous.
Two types of barriers and the necessary facilities for a few million of our closest friends...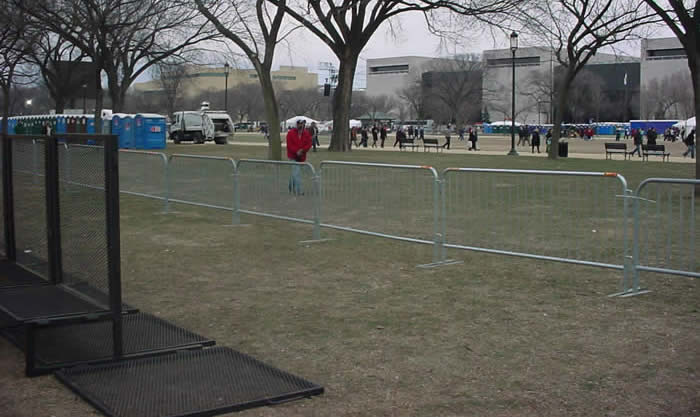 Did I mention the media?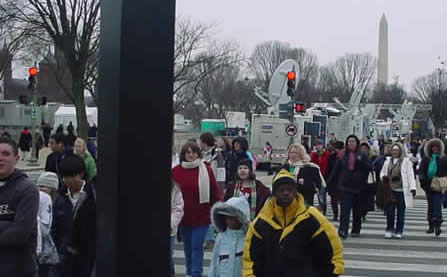 | | | |
| --- | --- | --- |
| MSNBC entertained the crowds by pointing the camera. They had quite a setup. | | It's hard to see the camera on the boom (on the left behind the cameramen), but it was automated and zooming and pointing all over the crowd and everyone 'oooohhhh'-ed and 'AAAAHHHH'-ed for the camera. |
| | | |
On top of the Canadian embassy above Pennsylvania Avenue were their viewing stands. They had a big Obama banner.