Big Buddha
Bike Ride - last half of 2017 and all of 2018, some 2019
Sites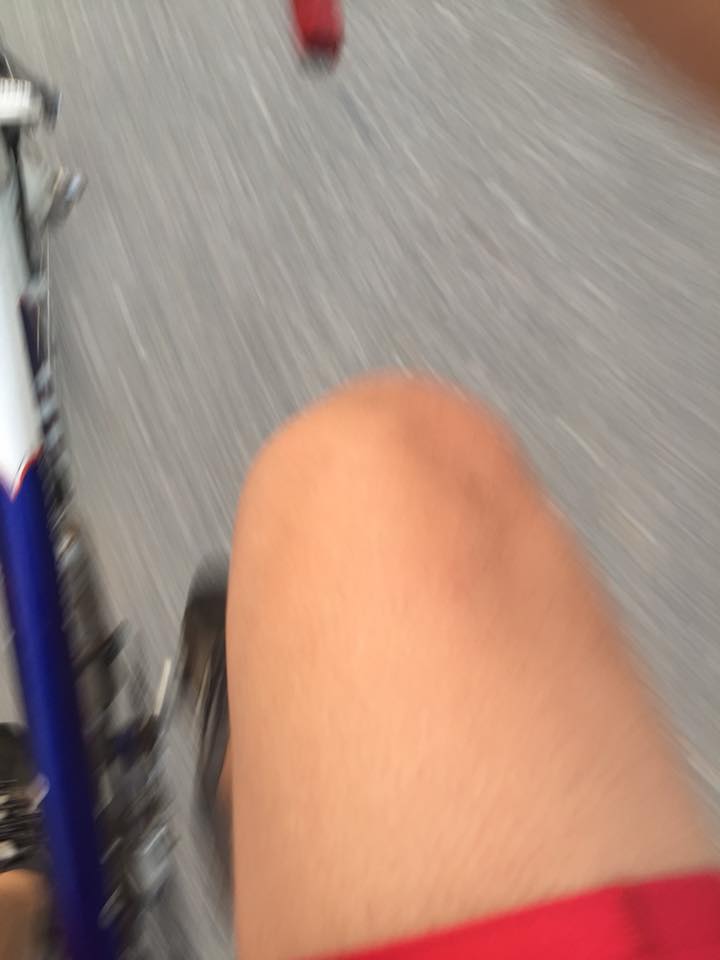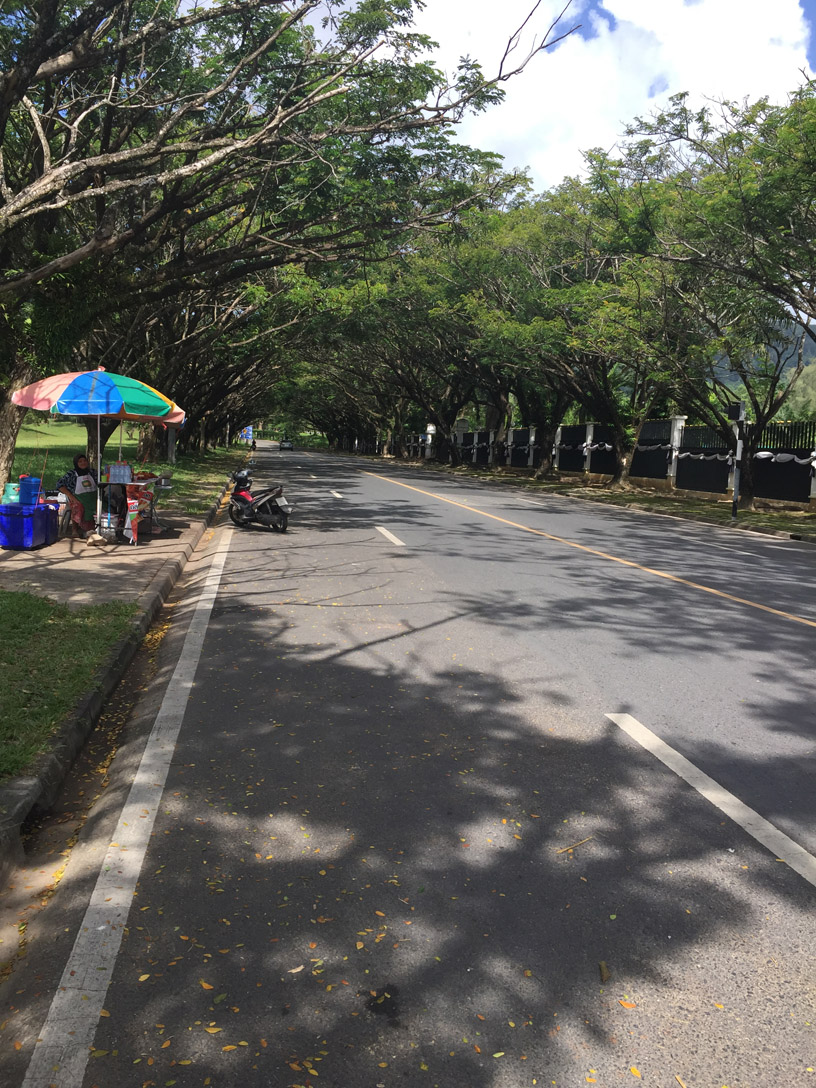 Insights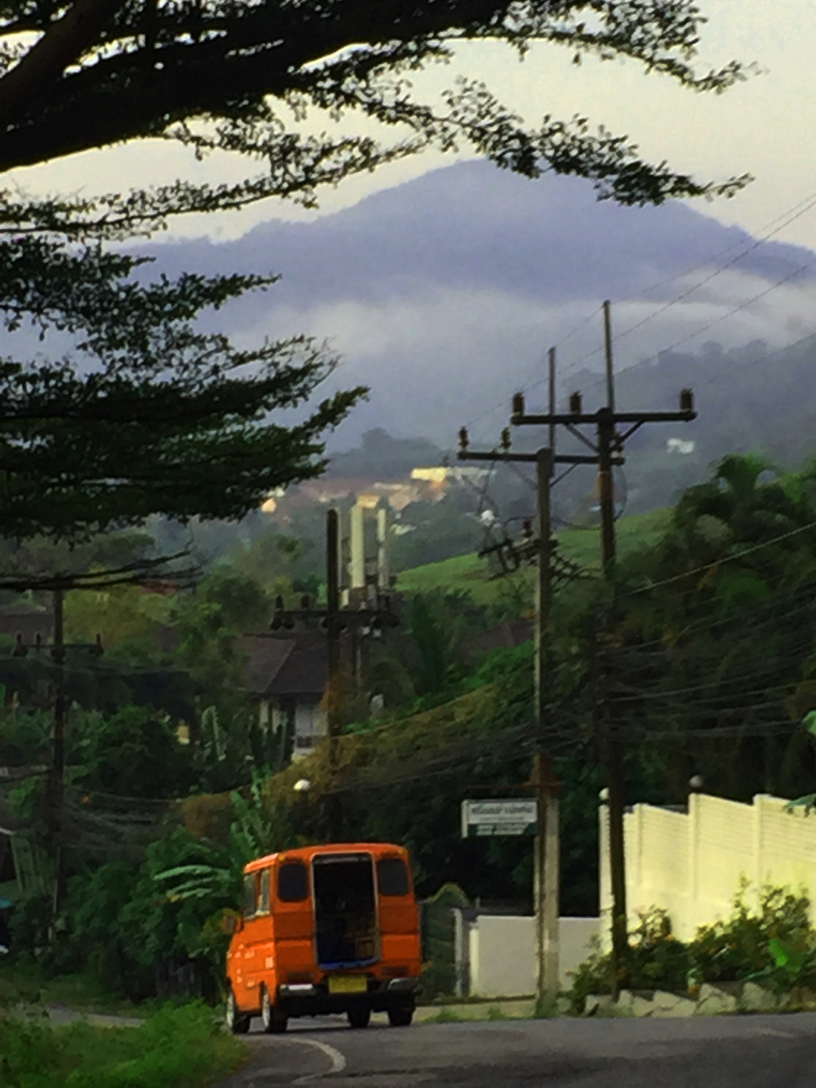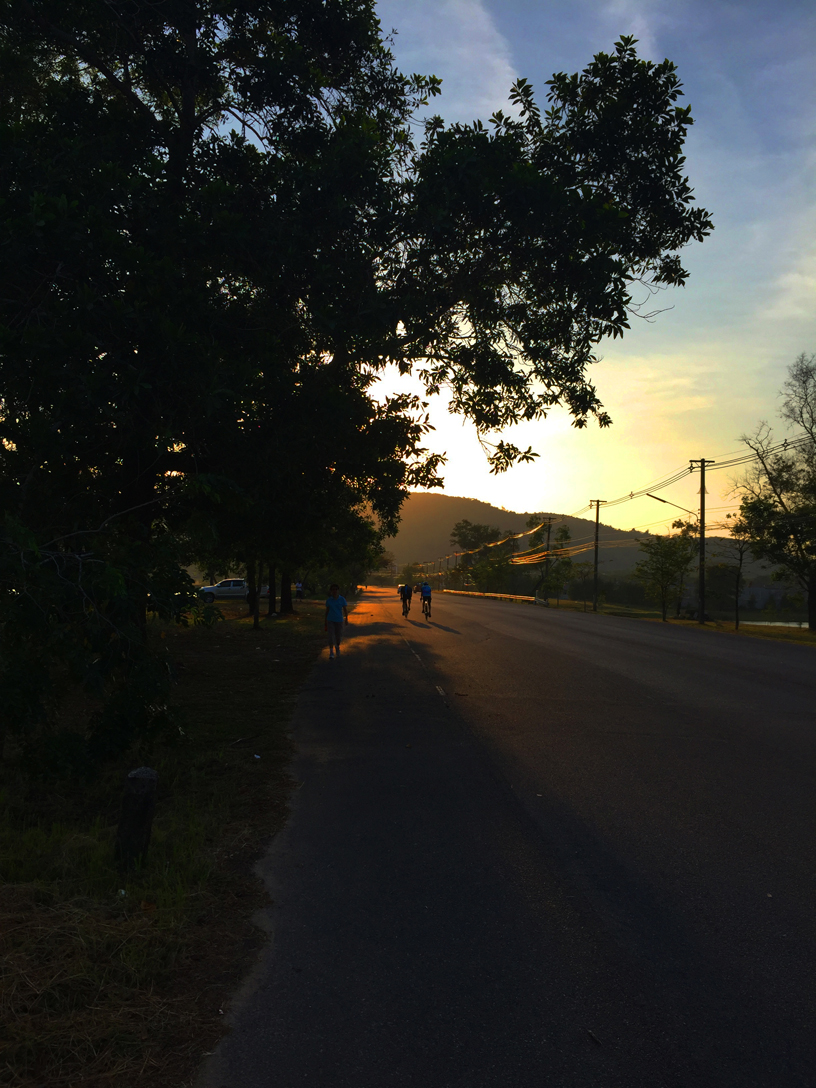 The route above is from my standard ride I'd do a few times a week. I'd ride from Kathu up the windy, steep climb over the mountain to the British International School and continue to the main airport road. The steepness of the descent on the other side cannot be overstated. The first time I rode this route I almost didn't make the curve. I went into the oncoming lane and over to the edge. I was looking for a soft place to land and realized I had made it. At one point I measured the grade at 11%. Near the top there is a park that memorializes the tin mine that was an early source of commerce in Phuket. It's a lightly populated rural area. Further down the gentle slope beyond were some farms.

If I were riding with the bike club the end of my normal ride would be the beginning of the ride with them. Lots of people are out riding in the early morning. The sun is not out and they're all trucking along because the sun is so intense later on. The first time I went to meet my group I kept looking intently at the groups of riders to identify the folks I met thru a friend for riding partners. This friend I met always liked to get in my draft and yelled for me to go faster.

Biking is mostly for rich people in Thailand. These were folks who went out for long recreational rides with a club to prepare for an event. They had the full riding kit. They had the new bikes. It was fairly difficult to get parts and repairs done from my experience. Poor people rode motorbikes. These were not old single speed or 3 speed bikes they would ride. These are Thai or Chinese carbon fiber beasts.
Cycling in Kathu

, Phuket is somewhat different from my experience in the US. In the US I've mostly ridden in Maryland and DC with considerable time in Missouri. That's my frame of reference. DC traffic challenges any other in the world for chaotic intersections, angry drivers, pedestrians, one way streets, etc. Phuket, Thailand is an island with a few major roads that carry a lot of traffic.

Some of the major intersections have underground underpasses to keep north south traffic moving expeditiously. There is a

huge volume of motorbikes

and a high volume of huge buses on the roads as well. There are pedestrians, motorbikes with sidecars, people with pushcarts and of course cars. As I understand it Thailand has backed loans for people to buy cars and trucks rather than having so many motorbikes. This has caused bad congestion.

Traveling around the island you can expect travel times to be equal to traveling by bicycle

. While there are huge mountain/hill features in the landscape most of the islands roads are very flat. My main bike ride crosses one of these huge steep hills between Kathu and the British International school.

I have another page which holds

general bicycle information - here.

I also have a

blog about cycling

.
Sites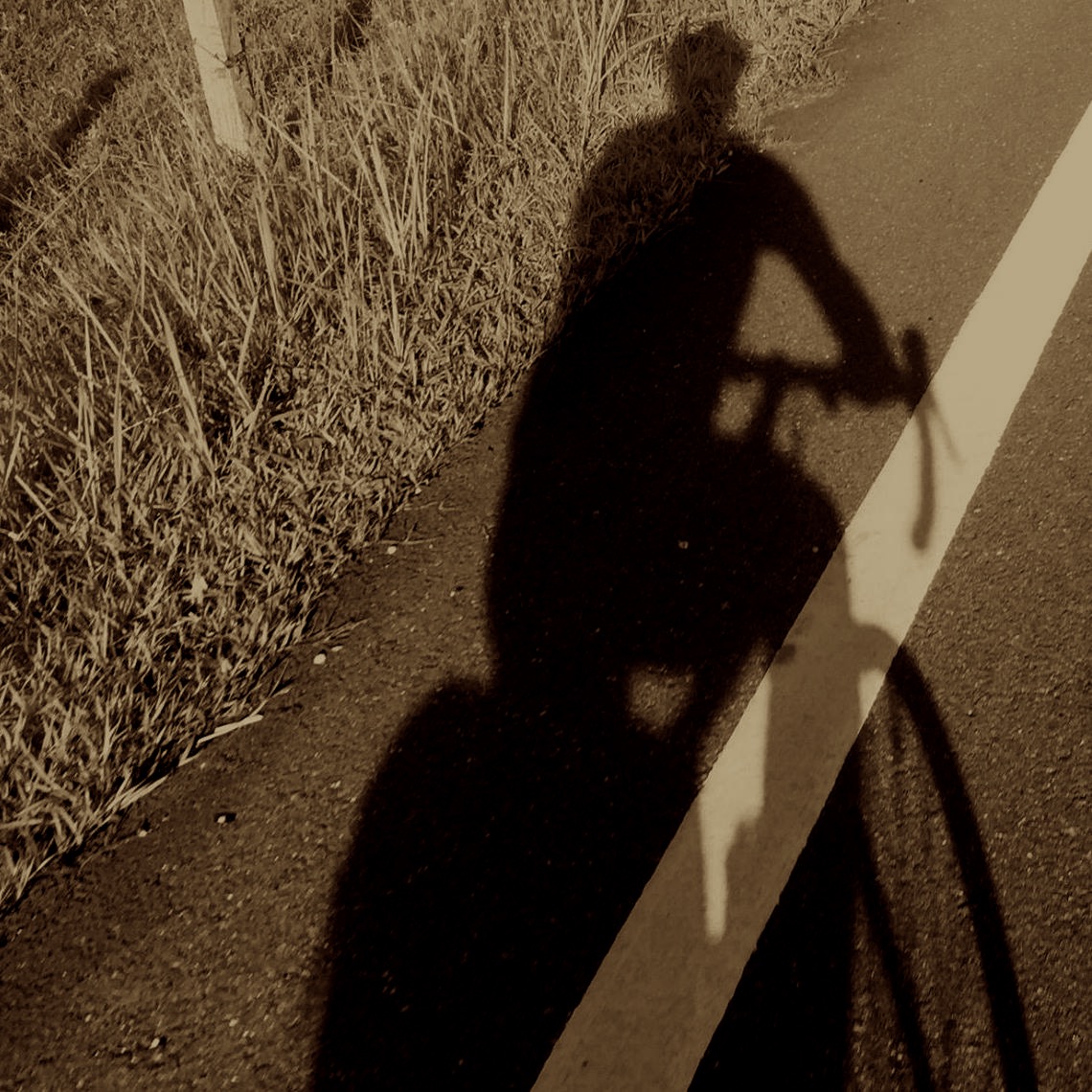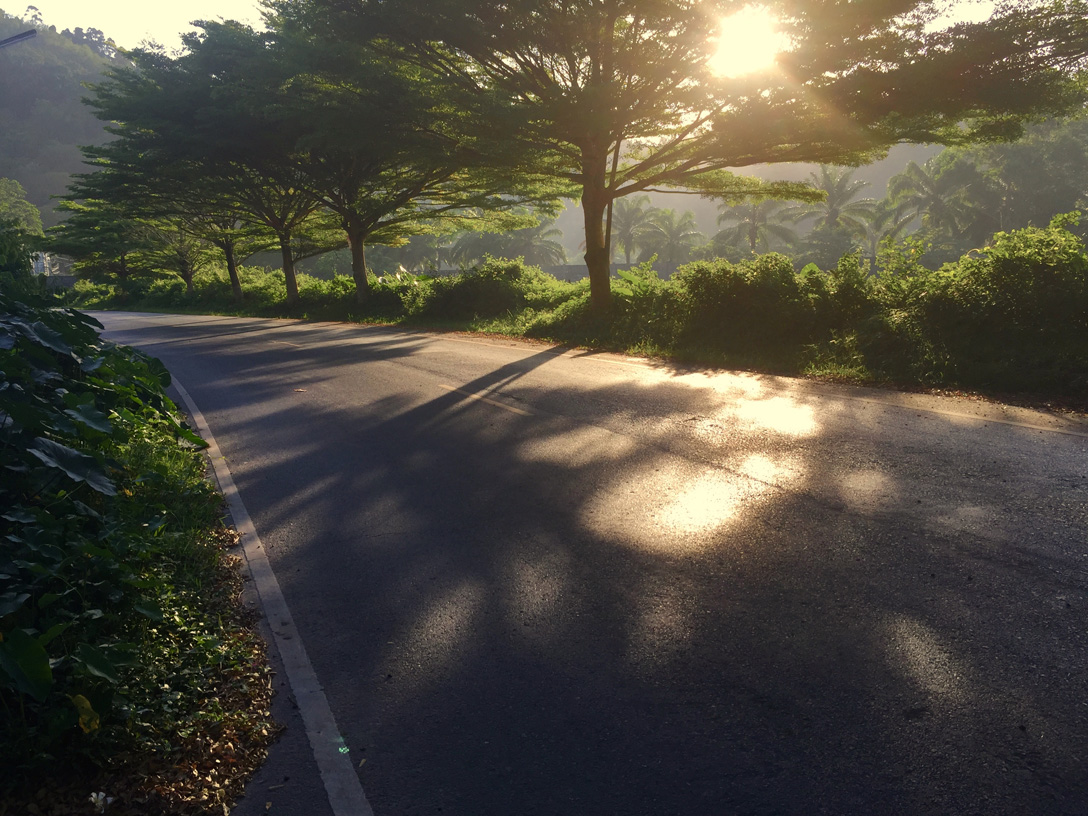 Insights

I went for a nice bike ride. It was 81° when I started and 85˚ when I got back. I'm recovering from a couple very minor injuries that kept me from riding much for 5-6 months. Age is a factor in both the capacity to function after the injury and my body's ability to recover strength and stamina. It took some mental work to allow for this recovery time. As a younger person I would bounce back, without a thot, to full capacity. Now I have to really mentally and physically wrangle with what I can handle.

Here in the tropics heat is a huge factor although temps are moderated by the ocean air within 3 miles. It varies between 75-85 all year. The heat wouldn't be as big a factor if it wasn't for the searing sun. I grew up where humidity was high and heat occasionally went to 100 in the summer without the humidity index. Here near the equator we experience that sun more as it's almost directly overhead. I am nearly recovered to my full capacity now. I ride up a steep mountain so that tests my strength. I ride for exercise and enjoyment. After the mountain portion of my ride I circle the reservoir which has lots of shade, it's level and the scenery is gorgeous.
(Did you notice the two degree symbols I used?)
Sites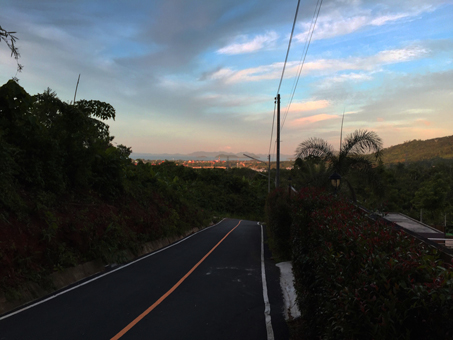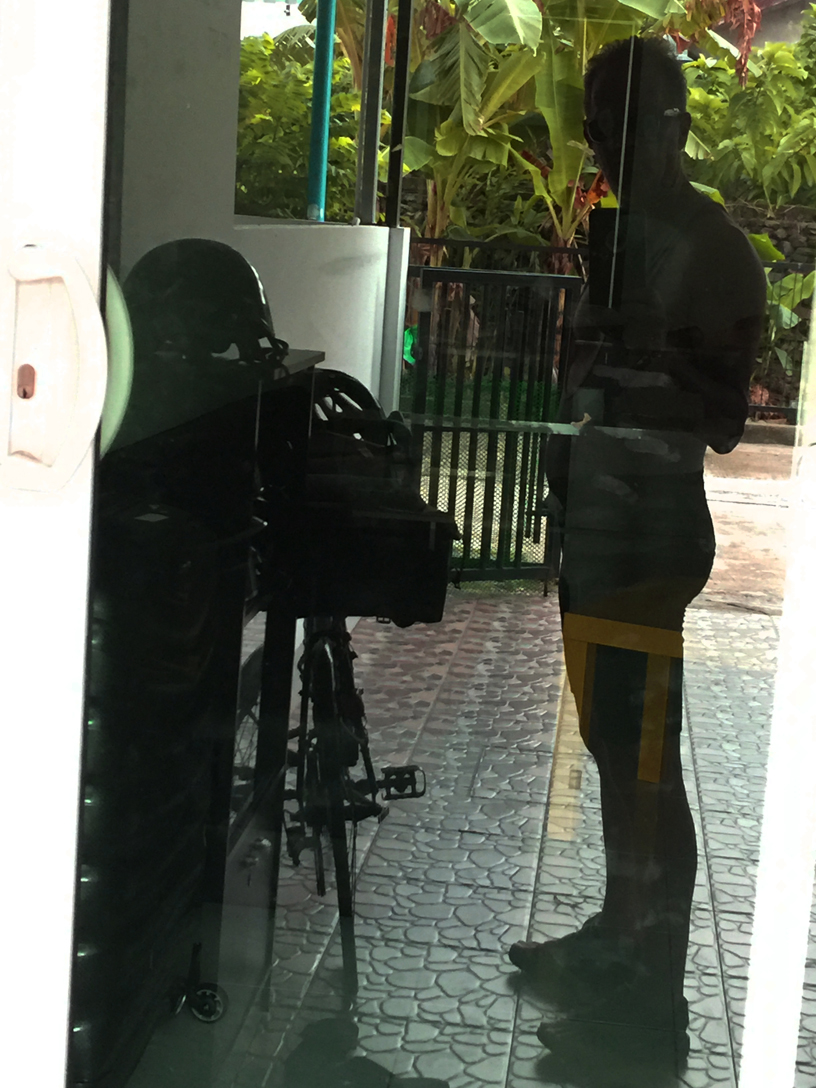 Insights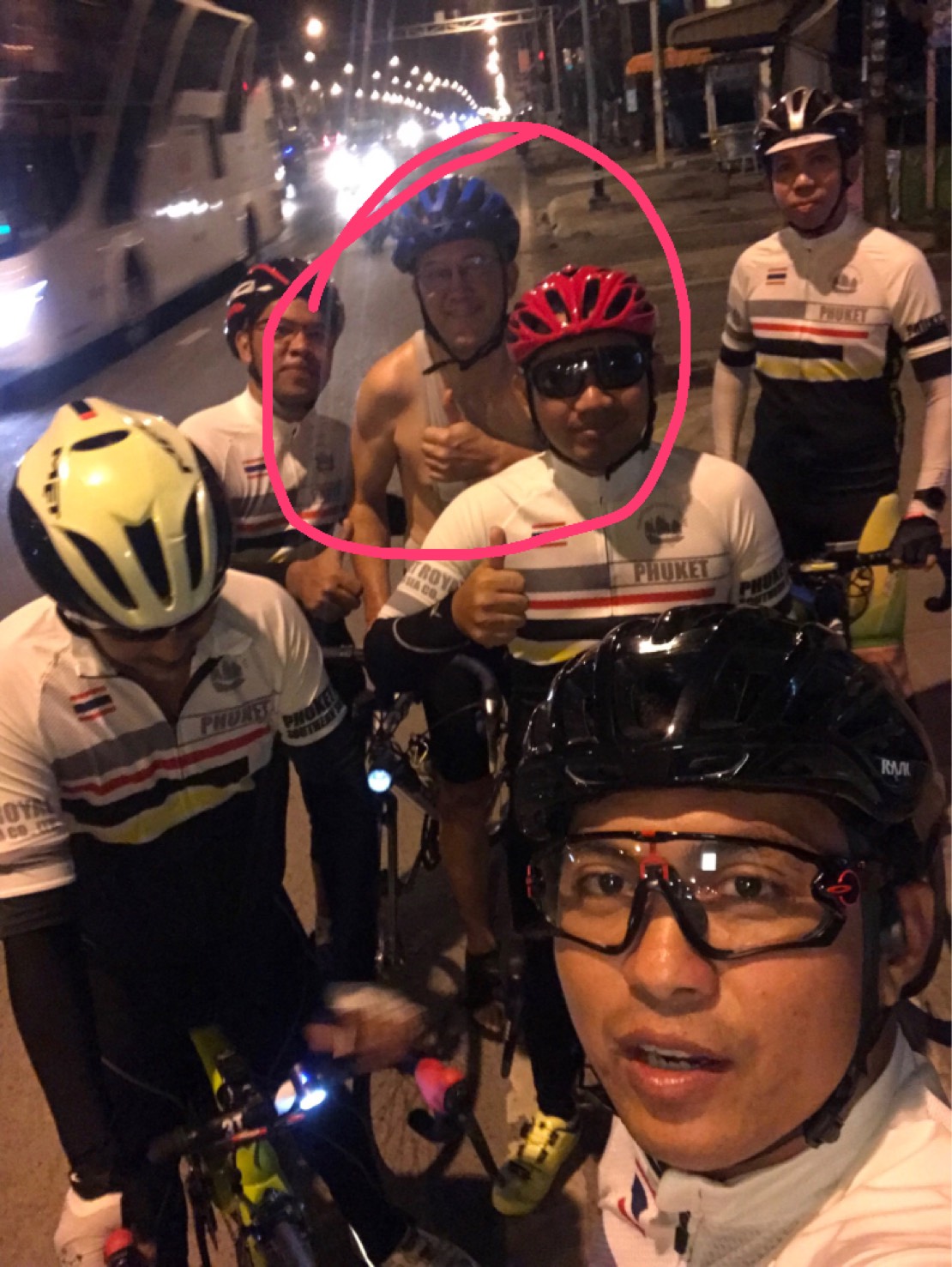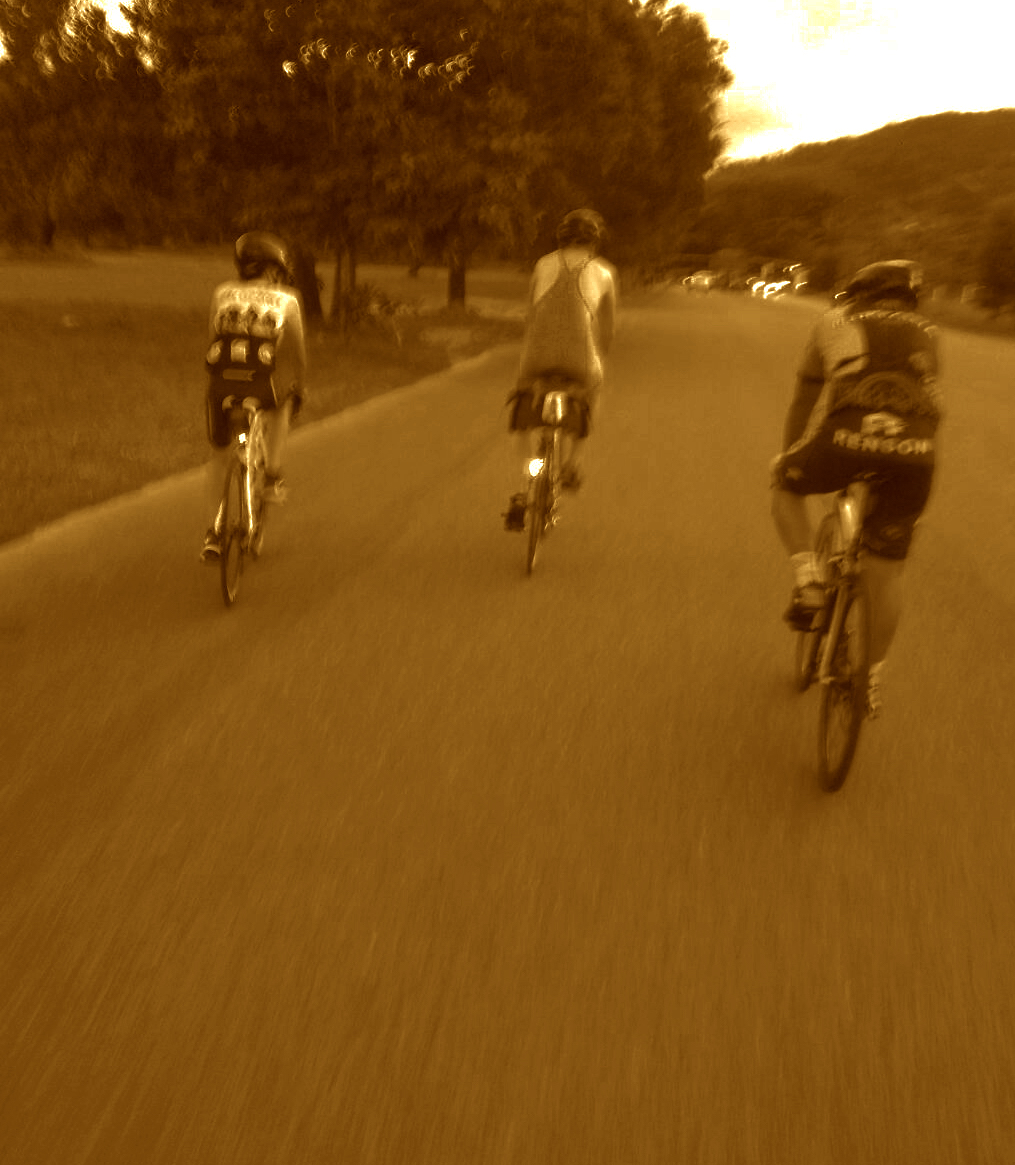 FAVbikeRide - 236 of 595.jpg

FAVbike_2042.jpg

FAVbikeride_4369.jpg

FAVbike_2585.jpg

FAVbikeRide_2044.jpg

FAVbikeRide_2045.jpg

I went for a nice bike ride. It was 81° when I started and 85˚ when I got back. I'm recovering from a couple very minor injuries that kept me from riding much for 5-6 months. Age is a factor in both the capacity to function after the injury and my body's ability to recover strength and stamina. It took some mental work to allow for this recovery time. As a younger person I would bounce back, without a thot, to full capacity. Now I have to really mentally and physically wrangle with what I can handle. Here in the tropics heat is a huge factor although temps are moderated by the ocean air within 3 miles. It varies between 75-85 all year. The heat wouldn't be as big a factor if it wasn't for the searing sun. I grew up where humidity was high and heat occasionally went to 100 in the summer without the humidity index. Here near the equator we experience that sun more as it's almost directly overhead. I am nearly recovered to my full capacity now. I ride up a steep mountain so that tests my strength. I ride for exercise and enjoyment. After the mountain portion of my ride I circle the reservoir which has lots of shade, it's level and the scenery is gorgeous.
(Did you notice the two degree symbols I used?)

FAVbikeRide_4375.jpg

FAVbikeRide_2046.jpg

FAVbikeRide_4373.jpg

FAVbikeRide_4374.jpg

FAVbike_2043.jpg

FAVbike_2044.jpg

This is a view from the top of one of the hills on the island. From the top of the hill I could see the water miles away. From the top I could roll down with such acceleration that I could pass a couple of cars without pedaling. The steepest point is 11% slope. From the steep slope there there is a sharp curve at the bottom of about 45 degrees. Then it winds down to the British International school. From that point it flattens out a few miles to the busy highway. In that flat area is a little park with a big lake.

Below is another screenshot of the Runtastic app I use to track my mileage along with elevation changes. I was shocked to find that my climbs on my route totaled over 1800 feet which is like climbing an 180 story building. That combined with a short 11% grade made this a very challenging route. There are lots of riders in the area that ride on the ample flat rides, but only a few who took on this particular challenge. I was a regular on this route where I often rode it twice a week. On my race bike the gearing made it a special challenge. I had a couple of minor injuries during my time in Thailand. The climbs really aggravated my chest muscle pull. That's when I had to use my touring bike with that lower ration triple crankset.

I really like the Runtastic app. It provides a lot of data. The software logs distance and elevation and tracks it for you by month. Tracking splits, elevation by speed and other aggregations are also available. I use the free version.

FAVbike_2103.jpg

runtastic.png

FAVbike_2047.jpg

FAVbike_2045.jpg

One day at the tail end of my normal bike ride I was in the reservoir loop. The reservoir area is shady. I liken it to an office plant jungle. All the tropical plants you may find in an office you'll find in this park. The route is windy but well paved. Many people get away to the reservoir to walk, talk and exercise. There are areas of the road that are at risk of collapse from erosion caused by the heavy rains. They keep it all fairly well maintained but the work is regular. View images of the dam area here. During one of these repairs I was on my ride. I came upon an area where they had tarred the road. I had white Schwalbe tires on my road bike. I knew what I was getting into but I went ahead. I didn't know if my tires would ever be white again. They were a mess and sticky... The dam area is really beautiful tho. There is a loop of road on the interior of the island that is Kathu. Just outside that loop is a road that leads to the reservoir. As the road approaches the dam it goes up steeply to dam level. From that point and around the reservoir the road is very level and very windy. There is a beautiful little waterfall on the northwest side of the reservoir a couple hundred feet from the road. I found a cool pool to relax and cool off in next to that waterfall. As I got out of the water in the creek I found myself facing a huge 8 inch scorpion.

FAVbike_2050.jpg

FAVbike_2100.jpg

FAVbike_2104.jpg

FAVbike_4904.jpg

FAVbike_2584.jpg

FAVbike_2581.jpg

FAVbike_5009.jpg

FAVride_2124.jpg

FAVbikegroup_7523.jpg

FAVbike_6731e.jpeg

FAVbike066.jpg

FAVbikeRide_4371.jpg

FAVride_2125.jpg

FAVbikeSunset_4904.jpg

bike_0012e.jpeg